Bond CT Limo Airport
Special
Rates are + Gratuity, STC and Tolls.
John F Kennedy JFK Airport
$182
Laguardia LGA Airport
$172
White Plains HPN Airport
$122
Newark Liberty Airport EWR
$199
JFK, LGA and Newark and White Plains Airport serves the tri-State area of Connecticut, New York and New Jersey. Bond is one of the top 5 car services in Connecticut. Bond Limo has the capacity to accommodate large number of passengers / travelers at a time and so are the number of flights each day. It has the up-to-date services that are required at an international airport. In addition, the location of the airport is at a very strategic point from where the best transportation systems are extremely close and the passenger or travelers can easily reach their destination in and outside the city anywhere. Our Airport Transportation services are available in the entire Baltimore-Washington area including-
Bond Limousine Service provides hands on 24 Hour service throughout the Connecticut Tri-State Area specializing in Corporate Car Services. Our Corporate Account Service Representatives are trained to provide effective, courteous service in arranging and monitoring ground transportation services to your company. Our clean, comfortable late model, non-smoking vehicles, chauffeured by our professional, impeccable drivers offers you a ride to your destination without worry.
Since 1997, Bond Limo Service has consistently earned 5 Star Ratings in Customer Service, and On Time Performance by servicing our clients with a friendly, professional service that revolves around on-going relationships."
See for yourself why business travelers choose Bond!
Bond Car and Limousine CT Limo Service airport specials from JFK, LGA, Newark and Westchester Airport. One way Limo service from / to ct-limo-New-Milford-Connecticut, ct-limo-service-New-Milford-Connecticut
What
Bond Limo clients say
Thank you and your team for delivering quality… it truly makes a difference. You are truly a pleasure and easy to do business with. One limo company didn't pick us up at LGA, and another one was 45 minutes late to take us to the airport. We will only be calling Bond from now on!
Alan Smith
Bond has very professional drivers. They have always been on time & eager to help me with my luggage. I will definitely call them again next time I need to go to the airport..
Mike Higgins
My experience with Bond was outstanding, the driver hit a lot of traffic on July 18th in the early morning from my home to JFK airport so he exited the turnpike and took back roads to the the airport in ample time for check in, etc. If the driver did not exit the turnpike, I may have not been able to make my departing flight – the driver knew he way around the back roads and I could relax and enjoy my ride..
Bill Jacks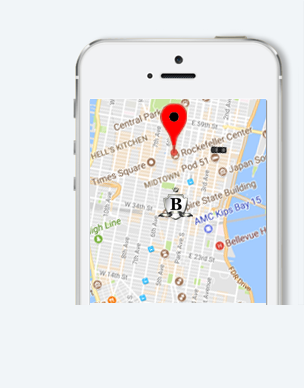 You can instantly check prices, confirm availability, and book on the go, anywhere your travels take you. Clients can receive status updates, GPS and more, ensuring a managed uneventful ride from beginning to end.