Bond CT Limo Airport
Special
Rates are + Gratuity, STC and Tolls.
John F Kennedy JFK Airport
$146
Laguardia LGA Airport
$136
White Plains HPN Airport
$102
Newark Liberty Airport EWR
$163
Bond Limo of Ridgefield services airports in over 500 cities worldwide. Through our network of literally thousands of affiliates across the globe, we are able to service you with any ground transportation arrangement in almost any city in the world. When choosing Bond Limo of Westport as your global transportation provider, we can have your ground transportation arranged for you all from our in-house reservation staff and systems. This gives you one phone number, one email address and one staff to work with while booking your transportation in multiple cities throughout the country, or overseas. This works especially well with corporate travel planners! As they have multiple people on multiple flights almost every day of the week, it's stress relief when dealing with one professional staff. Over the years, we've built an in-house Partners Management Team that travels the globe weekly, meets with our National and International partners and maintains the integrity, image and communications necessary to service the hundreds of clients that travel daily under the Bond brand. Simply stated, this allows us to provide you with the same great services you receive in Atlanta, to practically any location your destination may take you! Best of all, our offices are staffed 24 hours a day. So, no matter your destination, no matter the time of day, count on Bond Limo Westport as our support and trip monitoring staff is trained with the logistical capabilities needed to ensure your safe and on-time arrivals.
Bond Limousine Service provides hands on 24 Hour service throughout the Connecticut Tri-State Area specializing in Corporate Car Services. Our Corporate Account Service Representatives are trained to provide effective, courteous service in arranging and monitoring ground transportation services to your company. Our clean, comfortable late model, non-smoking vehicles, chauffeured by our professional, impeccable drivers offers you a ride to your destination without worry.
Since 1997, Bond Limo Service has consistently earned 5 Star Ratings in Customer Service, and On Time Performance by servicing our clients with a friendly, professional service that revolves around on-going relationships."
See for yourself why business travelers choose Bond!
Bond Car and Limousine CT Limo Service airport specials from JFK, LGA, Newark and Westchester Airport. One way Limo service from / to ct-limo-Ridgefield-Connecticut, ct-limo-service-Ridgefield-Connecticut
What
Bond Limo clients say
Thank you and your team for delivering quality… it truly makes a difference. You are truly a pleasure and easy to do business with. One limo company didn't pick us up at LGA, and another one was 45 minutes late to take us to the airport. We will only be calling Bond from now on!
Alan Smith
Bond has very professional drivers. They have always been on time & eager to help me with my luggage. I will definitely call them again next time I need to go to the airport..
Mike Higgins
My experience with Bond was outstanding, the driver hit a lot of traffic on July 18th in the early morning from my home to JFK airport so he exited the turnpike and took back roads to the the airport in ample time for check in, etc. If the driver did not exit the turnpike, I may have not been able to make my departing flight – the driver knew he way around the back roads and I could relax and enjoy my ride..
Bill Jacks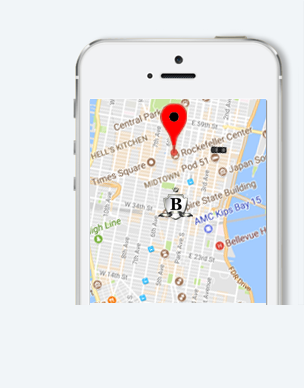 You can instantly check prices, confirm availability, and book on the go, anywhere your travels take you. Clients can receive status updates, GPS and more, ensuring a managed uneventful ride from beginning to end.