Are you looking for a new car service?
Danbury Limo service established in 1997 is a leader in corporate and personal airport transportation. As a division of Bond Limousine, Danbury car and Limo has extensive experience in hospitality logistics and customer service. Danbury Car and Limo Service is an executive car service transportation company offering affordable and high-quality ground transportation. At Danbury limo we understand there are many choices when it comes to choosing a car service. Because of that we workday and night to make your travel experience a pleasant one. Danbury Limo services chauffeurs are seasoned professionals who will see to it that all your needs our met with the utmost respect. Danbury Limo utilizes only the best late model luxury vehicles including but not limited to the Lincoln Continental, S Class Mercedes, Sprinter, Cadillac Escalade and Lincoln Navigator SUV. Danbury Limo consistently maintains and sanitizes all our vehicles on a trip-by-trip basis to ensure your health and safety. All of Danbury CT Limo cars are smoke free and are non-smoking. utilizes only the best late model luxury vehicles and consistently maintains and sanitizes them on a trip-by-trip basis to ensure your health and safety. Danbury CT Limo offers private car and Suv service to and from LaGuardia Airport (LGA), John F. Kennedy International Airport (JFK), Newark Liberty International Airport (EWR), Westchester County Airport (HPN), Teterboro Airport (TEB) and Bradley Hartford International (BDL).
Danbury Limo Client's
Danbury Limo always provides great service for our Roadshows. They are reliable and efficient, and the cars are always clean and safe. They definitely help to make our events run smoothly and on time. We would definitely recommend Danbury Limo to anyone looking for a great limo service. Thanks Danbury Limo!
Lilly Hudson, Danbury CT
I fly into and out of New York's John F Kennedy airport every week, which is where I usually catch my flight. They never fail to get me there on time!
Ralph Ivers, Danbury CT
For work we use Danbury Limo and contract them to run our Roadshows. They are reliable, efficient, clean, safe, and timely.
Robyn Kersey, Danbury CT
Kudos to Danbury Limo for providing excelent ervice to Newark Airport during one heck of a snow storm.
Elaine Westbrook, Danbury CT
The Danbury Limo team is a pleasure to work with! From the drivers who went above and beyond what I anticipated, friendly staff members that are very accomodating--I couldn't have asked for anything more.
Charles Merrick, Danbury CT
Danbury Limo service is Excellent and professional. Our driver was on time, personable and followed safety protocols.
Hannah Marlow, Danbury CT
Time and time again Danbury limo is always flexible and able to meet our demands, Thank again
Anna Wescott, Danbury CT
I book with Danbury limo for my boss and they are always very accommodating and attentive to our needs.
Jacob Rollins, Danbury CT
I used Danbury Limo from JFK Airport to Danbury CT back in January, it was one of the best trips i ever had
Clara Sinclair, Danbury CT
Danbury Limo is experienced in business travelers' airport transportation and corporate Accounts. We are able to work with your company to provide you the best service possible. Our booking agents are available 24/7 to discuss options and help you plan your event. We focus on attention to detail and our goal is to provide you personalized, 5-star service at a great price. Give us a call now to go over options and get started on planning your travel!
Danbury Limo is the perfect solution for business travelers in need of reliable airport transportation. With over 34 years of experience in corporate travel, Danbury Limo will create a unique corporate account that can be accessed and managed by you or any authorized employee of your company. With this unique account, you can make and cancel reservations, manage the payment methods, and add or remove employees. Danbury Limo also offers invoice billing for corporate accounts and you can add more than one payment method to your account. The payment methods you can add include credit cards or invoice. In addition, your account will be assigned to a Danbury Limo corporate account manager who will ensure that you receive the best services and are always ready to assist you. This person will always act on your behalf, so feel free to contact him or her if the need arises. Danbury Limo will never cancel your reservation, so you can rest assured that you'll always have a ride when you need it. So, if it is time for a new car service think of choosing Bond Limo of Danbury Connecticut. Bond Limo reliable, dedicated, and professional. For frequent business travelers give us a call and set up a corporate account. Call Danbury Limo today at 203-374-7755 or 888-672-5466.
Danbury Limo
203 965 0608
Danbury is local to Bond Limousine Service, For over 20 years Bond has been providing superior service and unwavering quality to its customers. Whether you're in need of airport transportation or a ride to Nw Yory City (NYC) Bond is fully dedicated to the pursuit of excellence and promises the finest quality product and service delivered in a caring manner.
Car service to New York City?
Bond has you covered, We understand the importance of punctuality, so you can rest assured that we'll get you where you need to be when you need to be there. Whether you're headed to the financial district, Midtown, Soho, Tribeca or Chelsea, Our chauffeurs are experienced in navigating the NYC streets and will get you to your destination safely and on time. So if you're looking for a reliable car service into NYC, look no further than Bond.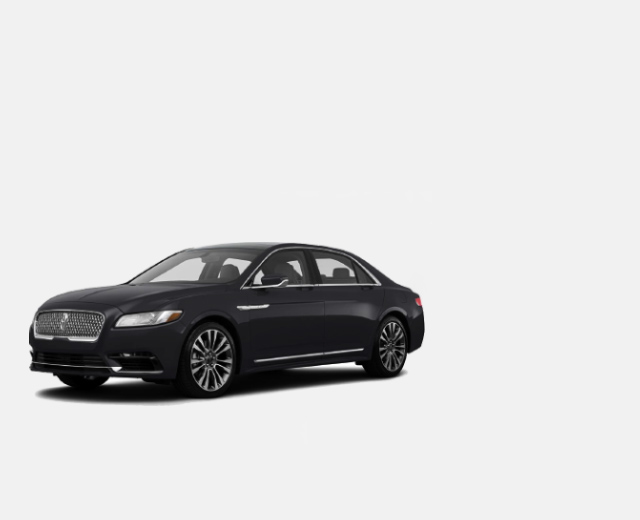 The Lincoln Continental is an elegantly designed automobile that offers the passenger the best in personal comfort, automotive safety, and performance. The luxuriously appointed interior is designed with the passenger in mind.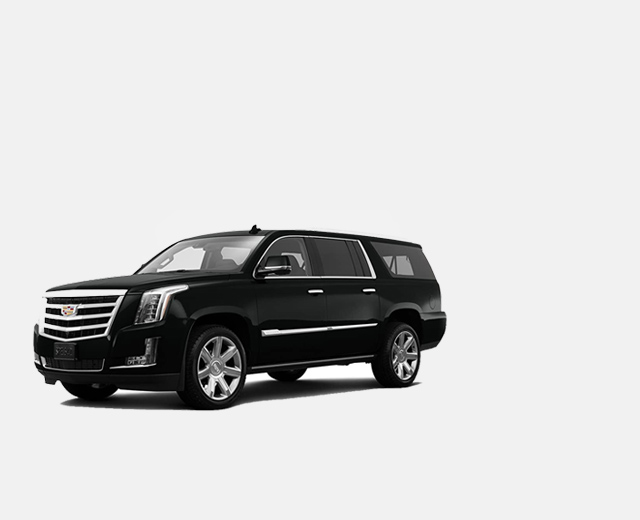 The Escalade's luxurious, spacious interior is perfect for passengers. With an ample amount of cargo space and comfort options your trip to or from the airport will be a smooth one! The ESV also offers top safety features so that you can enjoy yourself without feeling worried about the weather.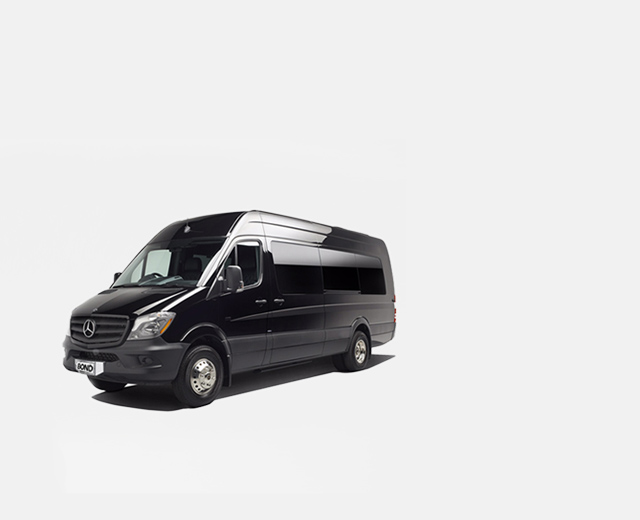 The Sprinter Limo is the next generation of luxury. With plush seating, premium sound and video system, the Sprinter has all the refinements one can expect from Mercedes. Perfect for corporate, golf outings, bachelor Parties, airports, weddings, birthdays, and tours.
Are you looking for a new car service? Service that is prompt who monitors your flight without any delays or compromises? Bond Limo is your answer, Bond is open 24/7 and provides professional chauffeurs and the latest well maintained luxury vehicles. We serve LaGuardia, JFK, Newark Liberty and Westchester White Plains Airport as well as all points in the tri-state metropolitan area. With Bond, you will receive the best stress-free transportation that will meet and exceed your transportation. Relax and enjoy your ride with Bond Limousine from or to Danbury Connecticut.
Danbury CT to LaGuardia Airport (LGA) 1 hr 30 min (61.0 mi).
Danbury CT to John F Kennedy Airport (JFK) 1 hr 43 min (67.4 mi).
Danbury CT to Newark Liberty Airport (EWR) 1 hr 55 min (79.8 mi).
Danbury CT to Westchester White Plains Airport (HPN) 38 min (34.5 mi).
Danbury CT to Midtown NYC 1 hr 39 min (63.3 mi).
Danbury CT to Bradley International Airport (BDL) 1 hr 22 min (72.9 mi).

See for yourself why more and more business travelers choose BOND.


Book your next trip now!



Danbury is a bustling city in Fairfield County, Connecticut. It's located approximately 50 miles northeast of New York City and has around 87 thousand people according to the World Population Review which makes it one if not the most populated cities within Connecticut! The City of Danbury's mission is to ensure a superior quality of life for its citizens by providing the most cost effective municipal services while preserving the cultural, historical and natural resources of the city. We are committed to working with citizens to enhance Danbury's position as a premier place to live, work, and raise a family in a traditional yet progressive community.
Athena Real Estate LLC | Biodel Inc. | Choice Pet Supply | Dental Associates Of CT | Ethan Allen Interiors Inc.| Fuel Cell Energy Inc. | Guideposts | IMS Health Holdings Inc. | Odyssey Logistics & Tech Corporation | Orion Mobility LLC | Praxair Inc. | Savings Bank Of Danbury | Shemin Nurseries Inc. | Tauriga Sciences Inc. | Union Savings Bank | Waterworks Inc. | Praxair Inc. | IMS Health Holdings Inc.
Hampton Inn Danbury | La Quinta Inn & Suites by Wyndham Danbury | Ethan Allen Hotel | Hotel Zero Degrees Danbury | Hilton Garden Inn Danbury | Residence Inn by Marriott Danbury | Spring Hill Suites by Marriott Danbury | Courtyard by Marriott Danbury | Holiday Inn Danbury-Bethel | Holiday Inn Express & Suites Danbury | Maron Hotel & Suites | Americas Best Value Inn Danbury | Howard Joohnson by Wyndham Bethel | Microtel Inn & Suites | Days Inn | Heidis Inn | Comfort Inn | West Lane Inn | Homestead Inn | The Rocky River |
Westchester
Airport
(HPN)
Westchester County Airport is an airport that offers flights to various destinations across North America. The three mile drive from downtown White Plains takes you through some beautiful scenery, including rolling hillsides and lush green fields filled with crops waiting for harvest time!
LaGuardia Airport is a civil airport in East Elmhurst, Queens that began operating as an official public facility during World War II. The size of its 680 acres has been expanding over time and it now covers about 24% percent or more land than when first established!
John F. Kennedy
Airport
(JFK)
John F. Kennedy International Airport has been the main international airport serving New York City since it opened in 1962, and is still one of America's most famous airports due to its location next door from Manhattan the greatest city in the world. The busy hub handles 13 million passengers per year which makes up 40%of all travel originated at this country's seven other air terminals combined!
Newark Liberty
Airport
(EWR)
Newark International Airport is an international airport located in the city of Elizabeth, New Jersey. The original Newark Metropolitan Airport opened its doors to passengers for the first time on June 15th 1929 and has been operating ever since with a lot more than just air traffic coming through here over 90 years later! This place continues onwards as one major gateway into Europe from North America but also serves many other regions across South America Asia Oceania by virtue it being shared between two states who work together daily so that they can provide travelers access-whether personal or professional -to any destination around those islands