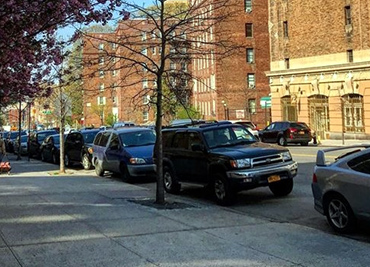 Private door to door service to and from the Airport, Your chauffeur will meet you in baggage claim, with a prominently displayed sign bearing your name. At your preference, we also provide curb side pickups at the Airport and luggage assistance from baggage to vehicle. At Bond we come to you.
Our Point-to-Point chauffeur service is perfect solution when you need transportation from point A to point B, fixed rates without surcharges from any two addresses.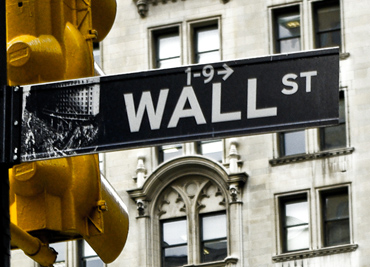 Downtown Car Service / Wall St.
Bond has the best hourly rates for car service. Choose Bond to experience luxury transportation at its best. We offer a wide variety of vehicle to choose from to fit any occasion.
Thanks to Bond We had a great time on our NYC tour limo. Dennis our driver/tour guide was super knowledgable. He himself made our tour around Manhattan even greater. was very professional and friendly. We will recommend Bond Limo to our colleagues.
Riley Evans
Bond has very professional drivers. They have always been on time & eager to help me with my luggage. I will definitely continue to call them when I need to go to the airport.
Kathy Hodges
My experience with Bond was outstanding, the driver hit a lot of traffic on July 18th in the early morning from my home to JFK airport so he exited the turnpike and took back roads to the the airport in ample time for check in, etc. If the driver did not exit the turnpike, I may have not been able to make my departing flight – the driver knew he way around the back roads and I could relax and enjoy my ride.
Harrison Walker
Thanks for picking us up at JFK and bringing us to the Del Mar Hotel in Southport CT. I appreciate the great service.
Marie Clark
We were very pleased with the excellent services provided by Bond to transport guests from the Delmar hotel to Greenwich Polo Club, Outstanding Service.
Bob Right
Service was excellent, bride was beyond happy with your service. We will definitely use your service again in the future.
Ingrid Baxter
Thank you so much for your great service, and the care you provided us and our guests! Everyone was terrific, and our guests were in good hands.
Barbara Flannigan
We were very happy with our driver, the vehicle and the service provided. Bond was not lowest bid, but we selected Bond because of the attentiveness of the customer service representative.
Laura Sullivan
Thank you for your timely and professional service, I especially want to thank Dennis our chauffeur, he was very courteous and polite. I would gladly use your service again, thank you so much!
Roger Brooks
I was really pleased with the service from JFK Airport my company received from Bond Limousine Service. It was prompt, flexible, and a good value. I thought the vehicles were well kept and made the transport experience pleasant.
Thomas Cochran
Continental
The Lincoln Continental is Bond Limo luxurious Executive sedan to our valued customers. This elegantly designed automobile offers the passengers the best in personal comfort, automotive safety, and performance. The luxuriously appointed interior is designed with the passenger's Darien Limousine in mind. Bond Limo is committed to providing our customers with the best possible experience, and we are confident that the Executive sedan will exceed your expectations. Contact Darien Limo today to learn more about this amazing automobile. Thanks for choosing Bond Limo!
Mercedes
Mercedes Benz is a world renowned luxury automobile manufacturer, known for their dedication to quality, performance, and style. The S550 model Mercedes Benz is the latest in their line of vehicles, and offers drivers and passengers upgraded, modern features and amenities. At Bond Limo, we are proud to offer our clients professional transportation services in this top of the line vehicle. Our S550 Mercedes Benz boasts a surround sound stereo system, Wi-Fi, leather interior, and many other enhanced features to provide a truly complete professional transportation experience.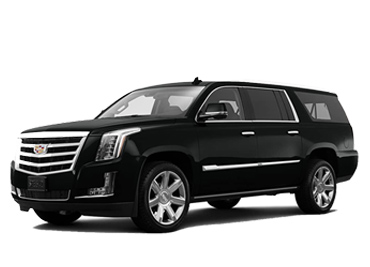 Escalade
Darien Limo is excited to offer the Cadillac Escalade (ESV), Suburban and Lincoln Navigator full-size SUV that offers a spacious, versatile interior and class-leading safety technology. The Escalade provides ample cargo space as well as passenger comfort. With the Escalade, Darien Limo passengers can expect a smooth, quiet and comfortable travel experience. The Escalade is also equipped with state-of-the-art safety features, including blind spot monitoring and lane departure warning. Darien Limo is confident that the Escalade will provide our passengers with the best possible travel experience.
Corporate Transportation Accounts Welcome
Business travel has never been so luxurious and efficient, with the Full Size 7 passenger 4 wheel drive SUV, we take the hassle out of driving. Whether you're on a business trip or going for the night out, we can provide you with a chauffeured SUV to any destination of your choice. Experience the comfort provided by our chauffeur driven SUV which features spacious leather seating with extended leg room for the ultimate in comfort. This vehicle is equipped with a rear DVD player and climate control. It comes standard with complimentary water bottles, data port to charge your cell phone or laptop, and a premium audio system with CD, AM/FM radio. So sit back and enjoy the ride with Bond Executive SUV service.