Darien Limo is the go-to company for ground transportation needs. Whether you're traveling as part of your workday or just looking to explore this great city, we have a service that will suit all preferences and fit into any schedule! We offer both airport pick ups & drop offs as well car services which allow customers peace of mind knowing their vehicle won't be waiting at an unknown location when they arrive back home again after busy day in New York City So why wait? Get in touch with us today so our friendly staff can help make sure everything goes smoothly on what could potentially turn out To Be A Successful Trip Of Your Life.
Darien Connecticut is a great place to live and work. And if you're looking for the best Darien Limo and airport transportation service, look no further than Bond Darien Limousine Service. With over 34 years of experience in corporate travel, Bond will create a unique corporate account for you that can be accessed and managed by you or any authorized employee of your company. With this unique account, you can make and cancel reservations, manage the payment methods, and add or remove employees. Secondly, Bond offers Invoice billing for a corporate account and you can add more than one payment method to your account. The payment methods you can add will be Credit Cards or Invoice. Darien is also a great place for business travelers. There are many Darien businesses that offer airport transportation to and from Darien's two major airports: JFK International Airport and LaGuardia Airport. So whether you're looking for Darien limo service for your next business trip or Darien airport transportation for your next vacation, Bond Darien Limousine Service is the only Darien limo and airport transportation service you'll need. So, if it is time for a new car service think of choosing Bond Limo of Darien Connecticut. Bond Limo reliable, dedicated, and professional. For frequent business travelers give us a call and set up a corporate account. Call Bond Limo today at 203-374-7755 or 888-672-5466.
Thanks to Darien Limo by Bond We had a great time on our NYC tour limo. Dennis our driver/tour guide was super knowledgable. He himself made our tour around Manhattan even greater. was very professional and friendly. We will recommend Bond Limo to our colleagues.
Thomas Halloran, Darien CT
Darien Limo has very professional drivers. They have always been on time & eager to help me with my luggage. I will definitely continue to call them when I need to go to the airport.
Kathy Hodges, Darien CT
My experience with Darien Limousine was outstanding, the driver hit a lot of traffic on July 18th in the early morning from my home to JFK airport so he exited the turnpike and took back roads to the the airport in ample time for check in, etc. If the driver did not exit the turnpike, I may have not been able to make my departing flight – the driver knew he way around the back roads and I could relax and enjoy my ride.
Dennis Buckley, Darien CT
Thanks for picking us up at JFK and bringing us to Darien. I appreciate the great service.
Carol Miller, Darien CT
We were very pleased with the excellent services provided by Bond to transport guests from Newark Airport to Darien.
Bob Right, Darien CT
Darien limo service was excellent, bride was beyond happy with your service. We will definitely use your service again in the future.
Sherald Williams, Darien CT
Thank you so much for your great service, and the care you provided us and our guests! Everyone was terrific, and our guests were in good hands.
Robert Davis, Darien CT
We were very happy with our driver, the vehicle and the service provided. Darien limo was not the lowest bid, but we selected Bond because of the attentiveness of the customer service representative.
Linda Cooke, Darien CT
Thank you for your timely and professional service, I especially want to thank Dennis our chauffeur, he was very courteous and polite. I would gladly use your service again, thank you so much!
Ralph Griffin, Darien CT
I was really pleased with the service from JFK Airport my company received from Darien Limousine Service. It was prompt, flexible, and a good value. I thought the vehicles were well kept and made the transport experience pleasant.
Bill Jones, Darien CT
We know what it takes to provide you the ultimate experience in comfort. We are deeply committed to superior service and unwavering quality in all our endeavors. Bonds fully dedicated to the pursuit of excellence and promises the finest quality product and service delivered in a caring manner. Take your next ride with us and see why we are one of the top rated limousine services in Connecticut. Our mission is to provide an unmatched experience for you from start to finish. Count on Bond as your preferred choice in corporate transportation service and let us make your occasion seamless and extraordinary.
Darien Limo
203 965 0608
Whether you require car service to the airport for business or pleasure, Bond's car and limo service of Darien will assure an on-time, professional chauffeur and a clean safe vehicle.
New York City Car Service
At Bond, we understand the importance of punctuality. That's why we offer 24 hour car service to and from Darien and New York City (NYC). Our chauffeurs know all the best routes to get you to your destination quickly and safely, whether you're going to the financial district / Wall St or Midtown, Soho, Tribeca or Chelsea. Because we value your time, we guarantee that you'll arrive on schedule. So if you need car service into NYC, look no further than Bond.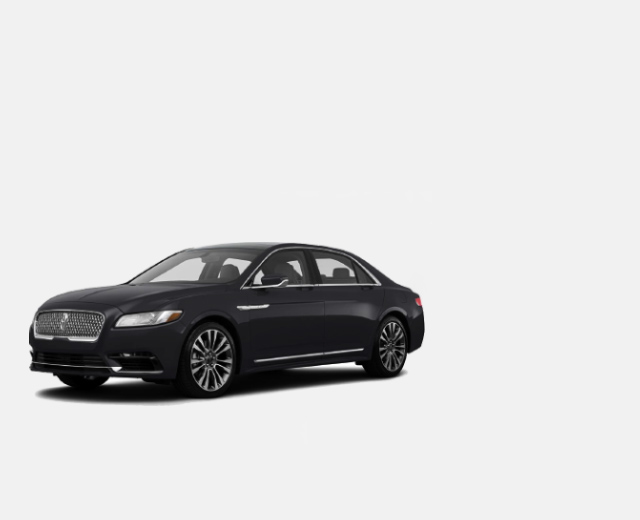 The Lincoln Continental is Darien Limo luxurious Executive sedan to our valued customers. This elegantly designed automobile offers the passengers the best in personal comfort, automotive safety, and performance. The luxuriously appointed interior is designed with the passenger's Darien Limousine in mind. Darien Limo is committed to providing our customers with the best possible experience, and we are confident that the Executive sedan will exceed your expectations. Contact Darien Limo today to learn more about this amazing automobile. Thanks for choosing Darien Limo!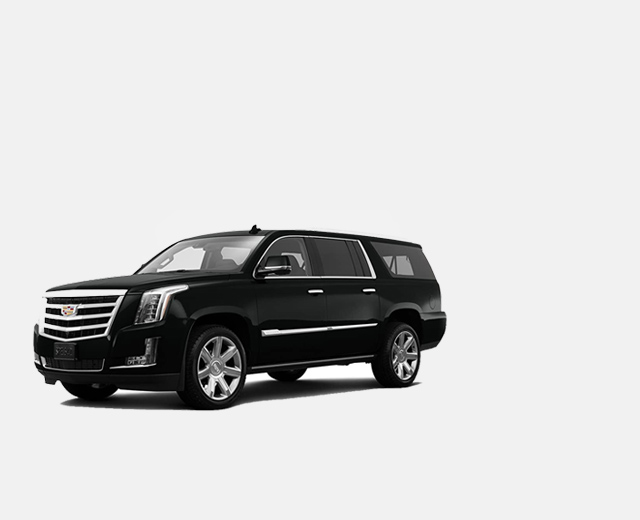 Darien Limo is excited to offer the Cadillac Escalade (ESV), Suburban and Lincoln Navigator full-size SUV that offers a spacious, versatile interior and class-leading safety technology. The Escalade provides ample cargo space as well as passenger comfort. With the Escalade, Darien Limo passengers can expect a smooth, quiet and comfortable travel experience. The Escalade is also equipped with state-of-the-art safety features, including blind spot monitoring and lane departure warning. Darien Limo is confident that the Escalade will provide our passengers with the best possible travel experience.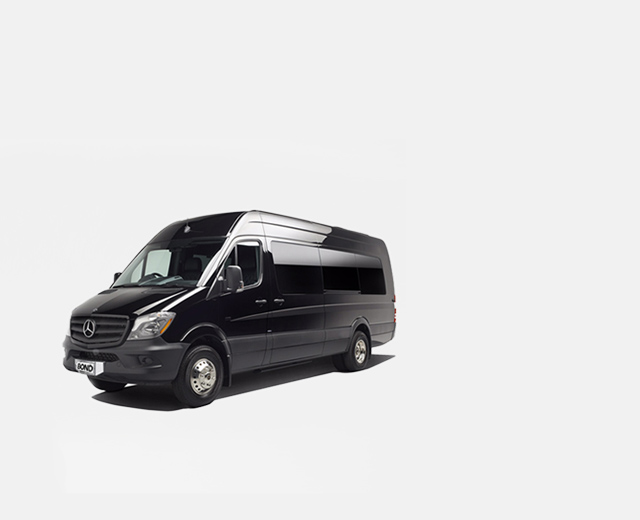 Darien Limo is excited to introduce the next generation of luxury: the Mercedes Benz Sprinter Limo van. With its plush seating, premium sound and video system, and all the refinements one can expect from a Mercedes, the Sprinter is perfect for Darien corporate events, golf outings, bachelor parties, airports, weddings, birthdays, and tours. Darien Limo's knowledgeable and professional chauffeurs are dedicated to providing Darien clients with an exceptional level of service. Darien clients can be assured that they will arrive at their destination in style and comfort.
Darien Limo
Locally Owned
Darien Connecticut is home to many locally owned businesses, and one of the top rated among them is Bond Limousine Service. For over 20 years, Bond has been providing superior service and unwavering quality to its customers. Whether you're in need of airport transportation or a ride to your next event. Bond is fully dedicated to the pursuit of excellence and promises the finest quality product and service delivered in a caring manner.
Bond Limousine is your leading New York and Conecticut airport transportation service to all airports including John F. Kennedy (JFK) | Laguardia (LGA) | Newark Liberty (EWR) | Bradley (BDL) Westcher White Plains (HPN) and Teteboro (TEB) in addtion to our nationwide network of affiliates. If you're looking for comfort and a seamless experience to or from the airport we have all options of Mercedes sedans, SUVs, Sprinters, stretch limousines, or larger vehicles such as buses as mini-coaches.
We offer affordable flat rate pricing with no hidden fees. Our mission is to deliver the best experience and guarantee satisfaction. Our drivers are committed to excellence and are discreet, courteous and professionally dressed and will assist you with your doors and luggage to or from your hotel and assure you arrive to your destination safely and on time. Visit our Fleet page for more images and selection. We have many vehicles beyond what's listed so contact us for any inquiries and we'll be able to immediately check availability and pricing. Contact us today by calling or by completing the online contact form. We do our best to accommodate all of your needs, even if short notice. Our booking agents are available 24/7 and will help you with your needs. Call us now to discuss details of your trip.Our experienced staff and highly professional chauffeurs are committed to providing safe, reliable transportation, exceptional customer service, and consistent and equitable pricing. As experienced corporate travel specialists, Bond will provide the ultimate service for your corporate transportation needs. With over 35 vehicles, we can accommodate all of your car service needs.
Darien CT to LaGuardia Airport (LGA) 42 min (35.5 mi).
Darien CT to John F Kennedy Airport (JFK) 1 hr 7 min (47.8 mi).
Darien CT to Newark Liberty Airport (EWR) 1 hr 19 min (55.5 mi).
Darien CT to Westchester White Plains Airport (HPN) 26 min (17.3 mi).
Darien CT to Midtown NYC 1 hr (44 mi).
Darien CT to Bradley International Airport (BDL) 1 hr 27 min (86.9 mi).

See for yourself why more and more business travelers choose BOND.


Book your next trip today!