Fairfield
Limousine Service
Bond Limousine has been Fairfield Connecticut's premier car service for over 20 years. Bond has been providing superior service and unwavering quality to its customers. Whether you're in need of airport transportation or a ride to your next corporate event, Bond is fully dedicated to the pursuit of excellence and promises the finest quality product and service delivered in a caring manner. With a fleet of stylish and comfortable vehicles, Bond is sure to provide you with an unmatched experience from start to finish. So next time you're in need of a Fairfield CT limo service, make Bond your preferred choice and let us make your occasion seamless and extraordinary. From the first moment you contact our offices, to the end of your journey, our goal is to provide you with an incredible experience that is both safe and memorable. We understand that customer service is paramount in any industry, but especially in one where first impressions are so important. That's why we've made it our mission to deliver the best possible service to every single one of our customers. Contact us today and let us show you why Bond Limousine is the top choice for Fairfield CT limo services.

Car Service Fairfield to LGA Airport
Why Choose Bond?
Experience a seamless and stress-free journey from Fairfield, CT, to LaGuardia Airport (LGA) with our premier airport transportation service. At our esteemed company, we take pride in providing a top-notch travel experience that ensures you reach your destination on time and in style. Our professional chauffeurs are well-versed in the best routes and committed to delivering exceptional service from the moment you step into our luxurious vehicles. Whether you're a busy executive or a leisure traveler, we tailor our airport transportation to meet your specific needs, making your trip comfortable and enjoyable. Say goodbye to transportation hassles and let us handle the logistics while you relax and focus on what matters most. Book your airport transportation with us today and discover the convenience of a smooth and efficient journey from Fairfield to LaGuardia Airport. Your satisfaction is our priority, and we look forward to serving you with excellence every step of the way.

Car Service Fairfield to JFK Airport

Car Service Fairfield to Newark EWR Airport

Car Service Fairfield to Westchester White Plains Airport
I would like to thank Fairfield Limousine Services for their professionalism! Our Chauffeur was extremely professional, and he ensured that we would reach the airport with plenty of time to catch our international flight.
Elizabeth Honeysett, Fairfield CT
We've used Fairfield Limo many times to and from both JFK and LaGuardia airports. With so many limo services to choose from make no mistake Fairfield Limo is well established, prompt and worth every penny.
Fred Willard, Fairfield CT
Fairfield Limousine is a wonderful company, Dennis our driver was very helpful in subverting the traffic and Cindy my reservationist made ordering a breeze. I will use them again!
Julia Eaton, Fairfield CT
I would like to thank Fairfield Limo for providing consistent chauffeur service. All of the drivers are always professional, on time with clean cars and very helpful.
Nancy Delaney, Fairfield CT
Excellent Service!! Thomas was awesome and very professional arriving ahead of the pick-up time to ensure a timely departure. Communication was great! I will be utilizing Fairfield Limo services again.
Bob Vance, Fairfield CT
Fairfield Limo was on time, everything as advertised. The ride was smooth, the vehicle smoke free and clean and driver was professional.
Chester Langston, Fairfield CT
Great service! On time, professional drivers, and clean vehicles. Kudo's to Fairfield Limo service for a job well done.
Erin Jarvis, Fairfield CT
We made an excellent choice with New Canna Limo when we booked a ride from Newark Airport. Our driver was very attentive he was waiting for us in baggage claim with a sign, The car was spotless and smoke free and got us to our destination without any delay.
Dan Strickland, Fairfield CT
Fairfield Limo has been transporting business travelers for over 20 years and we know a thing or two about getting our clients where they need to be on time. We understand that being on time for meetings is one of the most important aspects of corporate travel, which is why we take care of all the details to make sure you arrive on time. We also work to make your company travel as efficient and cost-effective as possible. So whether you're traveling for business or pleasure, Fairfield Limo is your partner for ground transportation.
Fairfield, Connecticut is a great place to live and work. And if you're looking for the best limo and airport transportation service in Fairfield, look no further than Bond Fairfield Limousine Service. With over 34 years of experience in corporate travel, Bond will create a unique corporate account for you that can be accessed and managed by you or any authorized employee of your company. With this unique account, you can make and cancel reservations, manage the payment methods, and add or remove employees. Secondly, Bond offers Invoice billing for a corporate account and you can add more than one payment method to your account. The payment methods you can add will be Credit Cards or Invoice. More to that, your account will also be assigned to a Bond Corporate account manager. He/she will see to it that you receive the best services and are always ready to assist you. This person will always act on your behalf, so feel free to contact him/her if the need arises. Bond will never cancel your reservation without your prior approval. So call Bond Fairfield Limousine Service today and let us show you what we can do for you!
Fairfield Limo
203 374 7755
Bond Limo has been providing top quality transportation in Fairfield, Connecticut for the past 20 years. We are dedicated to providing our clients with an unmatched level of service, and our fleet of comfortable and stylish vehicles is sure to exceed your expectations. Whether you're in need of airport transportation or a ride to your next corporate event, Bond Limo promises the finest quality product and service delivered in a caring manner. So next time you're in need of a Stamford CT limo service, make Bond your preferred choice and let us make your occasion seamless and extraordinary.
New York City Car Service?
Let Bond take care of your travel needs. We offer car service into New York City (NYC) - so you can avoid the hassle and stress of trying to get around in NYC, with our chauffeurs knowing all best routes for quick arrival at destination quickly! Our guarantee means no matter how much traffic or other factors affect schedule; we'll arrive on time just as promised.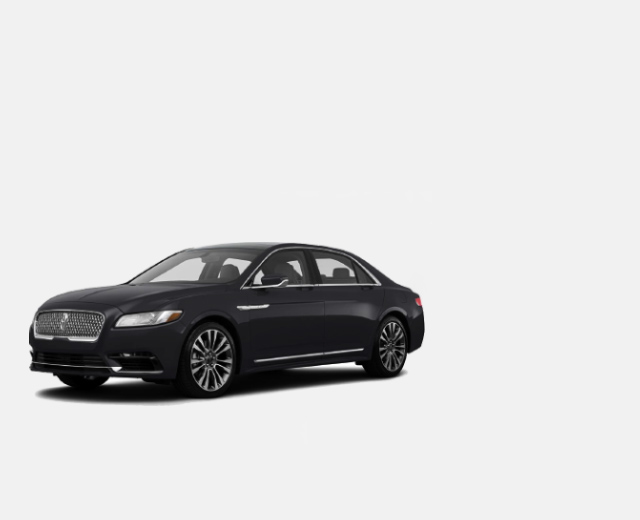 The Lincoln Continental is an elegantly designed automobile that offers the passenger the best in personal comfort, automotive safety, and performance. The luxuriously appointed interior is designed with the passenger in mind.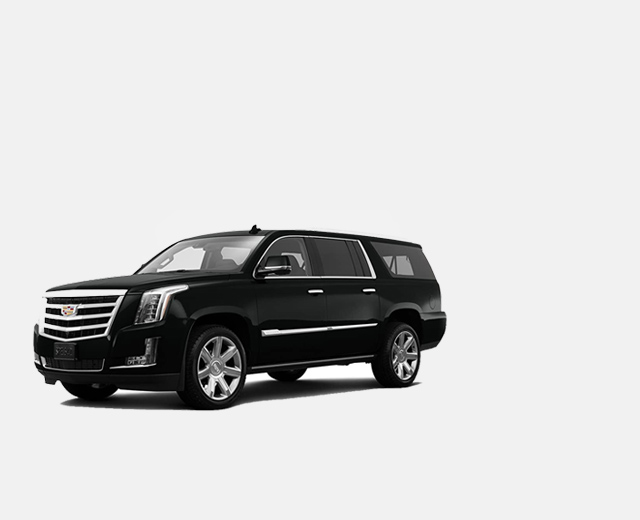 The Cadillac Escalade offers a spacious, versatile interior, and class-leading safety technology. The Escalade provides ample cargo space as well as passenger comfort. With the Escalade, passengers can expect a smooth, quiet and comfortable travel experience.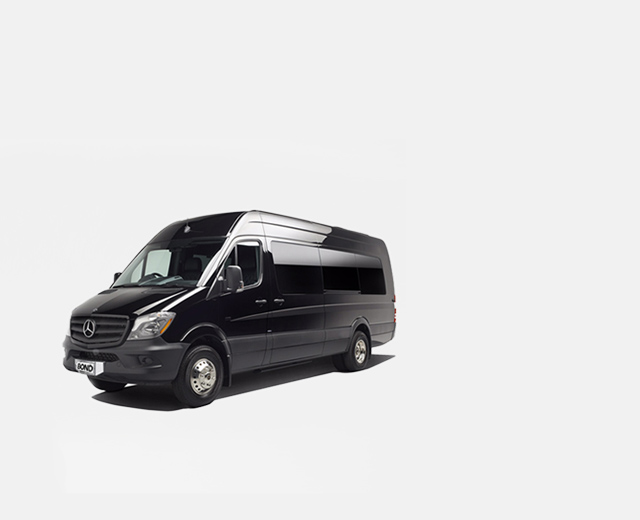 The Sprinter Limo is the next generation of luxury. With plush seating, premium sound and video system, the Sprinter has all the refinements one can expect from Mercedes. Perfect for corporate, golf outings, bachelor Parties, airports, weddings, birthdays, and tours.
Are you looking for a new car service? Service that is prompt who monitors your flight without any delays or compromises? Bond Limo is your answer. Bond is open 24/7 and provides professional chauffeurs and the latest well maintained luxury vehicles. We serve LaGuardia, JFK, Newark Liberty and Westchester White Plains Airport as well as all points in the tri-state metropolitan area. With Bond, you will receive the best stress-free transportation that will meet and exceed your transportation. Relax and enjoy your ride with Bond Limousine from Fairfield CT to the airport.
Fairfield CT to LaGuardia Airport (LGA) 1 hr 6 min (48.1 mi).
Fairfield CT to John F Kennedy Airport (JFK) 1 hr 26 min (54.6 mi).
Fairfield CT to Newark Liberty Airport (EWR) 1 hr 48 min (68.1 mi).
Fairfield CT to Westchester White Plains Airport (HPN) 42 min (27.8 mi).
Fairfield CT to Midtown NYC 1 hr 27 min (59.8 mi).
Fairfield CT to Bradley International Airport (BDL) 1 hr 22 min (72.9 mi).

See for yourself why more and more business travelers choose BOND.


Book your next trip now!



Fairfield Connecticut
Fairfield Connecticut is a beautiful town located in Fairfield County. It is a popular destination for both tourists and business travelers. If you are planning to visit Fairfield Connecticut, you may be wondering how to get around. One option is to use a Fairfield Connecticut Limousine service. Fairfield Connecticut Limousine service offers transportation to and from JFK, LGA, NEWARK, Bradley, and Westchester airports. Fairfield Connecticut Limousine service is reliable, safe, and convenient. You can rest assured that you will arrive at your destination on time. Fairfield Connecticut Limousine service is the perfect way to travel to and from Fairfield Connecticut.
Fairfield Connecticut
Corporations
FKI Industries Inc, Sacred Heart, Save the Children, Fairfield Inn, Acuative, Acme United Corporation, Bigelow Tea, CertainSource, Landsdowne Labs, QualiTest Group, Five Star products, Brooklawn Country Club, Foundation Source, BNP Associates, The Patterson Club, Herbert J. Sims & Co., Fitmoo, The Clubhouse, Chembulk Tankers, Surgery Partners, Northwestern Mutual, Gensler, Stewart Title Company, RBC Bearings, IPC Systems, Zocdoc